Tired of your pixelated Counter-Strike? Afraid of going to that LAN party because you have a PCI video card? Is your Geforce 3 fan running at 32,000 RPM because you are running at 425/425Mhz? Then look no further, for the fastest 2D/3D hyper accelerater is here.
Introducing the WuVidia™ Woohoo5™ 60000 AGP.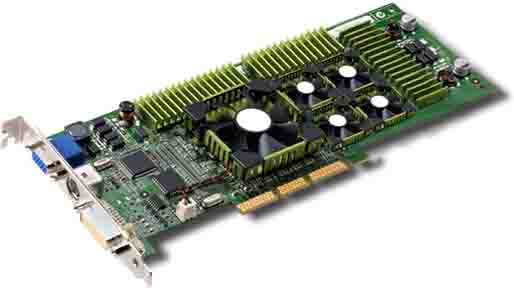 5 Hyper-Powerful processors. 768MB of RAM. Titanium Heatsinks.
In collaboration with nVidia™, WuVidia™ is proud to present the fastest PC 2d/3d accelerator on the face of the earth. Using the advanced new Hyper-Accel™ chipset in a massively powerfull arrangement, we are able to achieve an astounding fillrate of 33 gigapixels per second. Can you say Quake 3 at 3200x2400 at 400fps? And with the addition of our new proprietary 24x FSAA, your games will look so smooth you will have a hard time not wanting to go out and buy that new WuVidia™ 61" LCD Screen.
The new WuVidia™ Woohoo5™ 60000 AGP.

So fast, it's kind of ridiculous.™


Estimated retail price $23,499.99 (USD)